Hair Dye Available in These Shades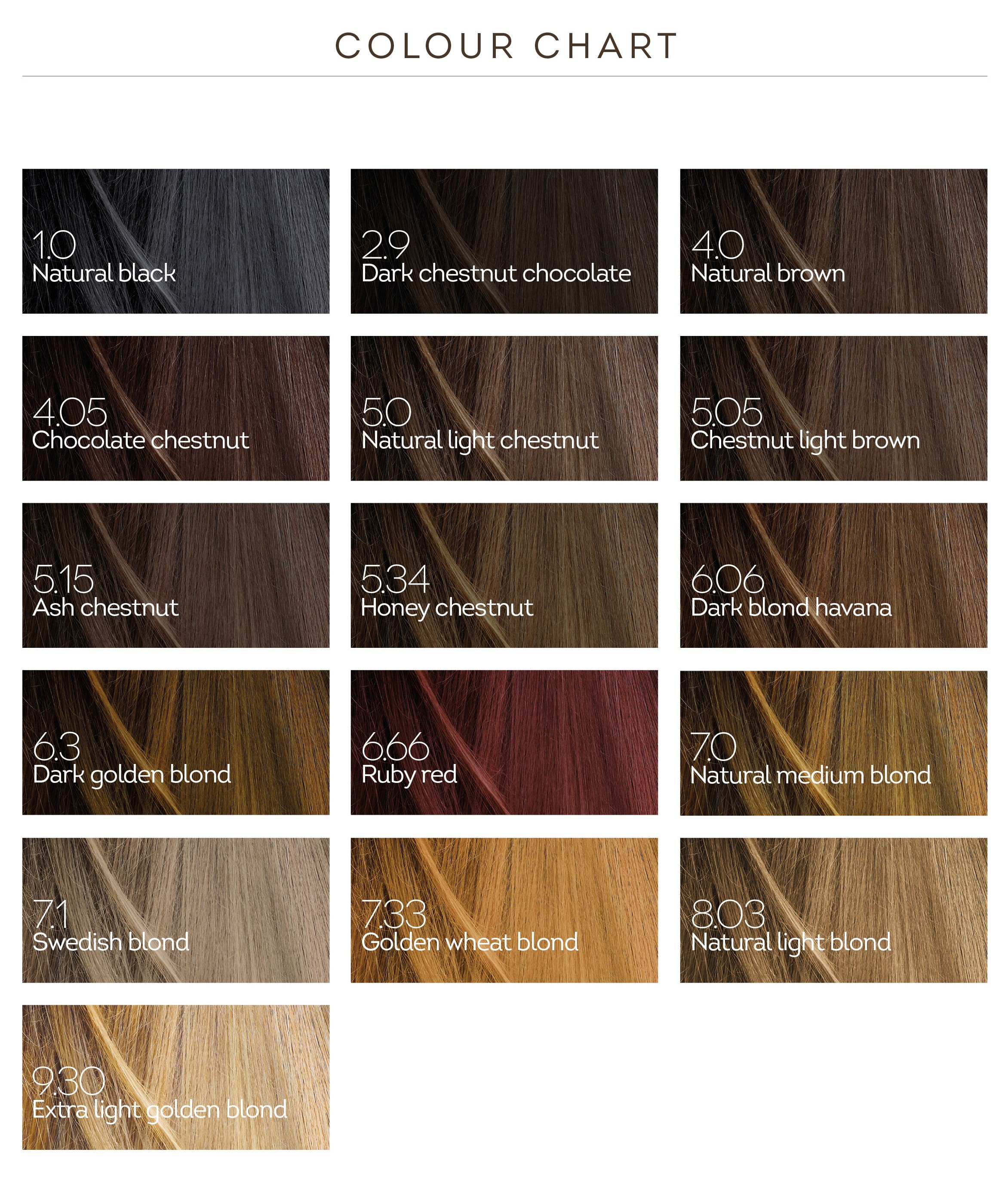 Rapid Formula
All the BioKap quality ingredients with a leave-in time of just 10 MINUTES!
An innovation designed for those who want a quicker leave-in time: with all the BioKap quality ingredients. Thanks to a higher concentration of pigments that allows a development time of just 10 MINUTES!
Tricorepair Complex
BioKap® Nutricolor Delicato RAPID colours are formulated with Tricorepair complex and Organic Argan Oil. Tricorepair complex contains rice proteins with a restructuring and regenerating action similar to keratin, a willow extract that protects hair from UV rays and discoloration and fruit lipophilic acids that protect the scalp during the colour application and make it suitable even for the most delicate skin.
With its hydrating, emollient and protective action, argan oil deeply nourishes the hair, making it soft and shiny.
Rice Proteins- with a restructuring and regenerating action on the hair similar to the keratin.
Tridecyl salicylate- a willow derivative that protects the hair from the UV rays and prevent colour fading.
Lipophilic Fruit Acids - that protect the scalp during the colour application with a long-lasting effect, suitable also for the most delicate skins.
Organic Argan Oil: a nutritive oil that helps to prevent the dryness of the hair.
Panthenol: Vitamin B5 that provides moisture and protection to the hair.
How to use it
Mix the content of the colour tube directly in the bottle, that allows the application straight on the hair thanks to its nozzle. insert the Nutrifix bottle in the hole outlined on the back of the packet to keep mixture upright. Leave in for 10 minutes. Protective cape, scalp protection crème, gloves and shampoo sachet all included.
package contains:
tube of hair colouring cream 60 ml single dose
1 bottle of nutrifix colour revealer emulsion 60 ml single dose
1 sachet of after dye shampoo 15 ml single dose
1 Protective cream sachet for the hairline
1 instruction sheet
1 pair of disposable gloves
1 single-use protective cape
What it contains
Ingredients: Hair Colour Cream (60 mL): Aqua/Water, Stearic Acid, Lauramide Mea, Ethanolamine, Cetearyl Alcohol, Toluene-2,5-Diamine Sulfate, Glyceryl Stearate, Palmitic Acid, Glycerin, Argania Spinosa (Kernel) Oil, Hydrolyzed Soy Protein, Hydrolyzed Oats, Myristyl Alcohol, Bis-Diglyceryl Polyacyladipate-2, Ascorbic Acid, Salix Alba (Willow) Bark Extract, Tri-C14-15 Alkyl Citrate, C12-13 Alkyl Lactate, Sodium Gluconate, Tridecyl Salicylate, Propylene Glycol, Sodium Hydrosulfite, p-Aminophenol, 1-Naphthol, 4-Chlororesorcinol, 2-Methylresorcinol, 2,4-Diaminophenoxythanol HCI, 4-Amino-2-Hydroxytoluene, m-Aminophenol.
Colour Revealer Nutrifix Emulsion (60 mL): Aqua/Water, Hydrogen Peroxide, Cetearyl Alcohol, Hexyldecyl Laurate, Hexyldecanol, Ceteareth-20, Laureth-3, Etidronic Acid, Oxyquinoline Sulfate. Contains hydrogen peroxide.
After Dye Conditioning Shampoo (15 mL): Aqua/Water, Cetearyl Alcohol, Decyl Glucoside, Glycerin, Behenyl Alcohol, Hyrolyzed Rice Protein, Panicum Miliaceum (Millet) Seed Extract, Rosmarinus Officinalis (Rosemary) Leaf Extract, Salix Alba (Willow) Bark Extract, , Dl-C12-13 Alkyl Malate, C12-13 Alkyl Lactate, Cetrimonium Chloride, Tridecyl Salicylate, Propylene Glycol, Phenetylalcohol, Caprylyl Glycol, Sodium gluconate, Citric Acid, Ceteareth-20, Eucalyptus Globulus Leaf Oil, Polyquaternium-47.
Free From PPD And Skin Irritating Nasties
Without Ammonia, Resorcin, Parabens and para-Phenylenediamine*. Fragrance free. Nickel tested. *Before using the product, carefully read the instructions on the package. Always perform a sensitivity test 48 hours before each application
Warnings
Important: Hair colorants can cause severe allergic reactions. Read and follow instructions. this product is not intended for use on persons under the age of 16. Temporary "black henna" tattoos may increase your risk of allergy.
Contains toluendiamines. The absence of paraphenilenediamine does not exclude allergic reactions in subjects that are particularly sensitive and reactive to such substances. Due to possible cross-reactivity.
Advisory information:
BioKap follows the ICC International Colour Code, this is a universal way of classifying colours. If you are wanting to use a similar colour to a previous manufacturer, select the BioKap colour with the closest numbers. Most hair colour brands also follow the ICC which means if you are choosing a 5.0, it will be similar to a 5.0 from another manufacturer. Colour descriptions on the ICC can be a little confusing as Blondes are categorised as being a number 6 and upwards, although the shade actually looks as a light brown! Remember that a 1 is dark shade and 9 is very light. The following numbers always refer to the tone of the hair, such as red, copper, golden, ash. If you are unsure it is safer to use a lighter shade – higher number, as next time you can darken it, but you can not lighten the dye by putting a lighter shade on top. Any questions please contact us and we will offer our best advise to help you choose your optimum shade.
Do not colour your hair if:
You have a rash on your face or sensitive
Irritated and damaged scalp
You have ever experienced any reaction after colouring your hair.
You have experienced a reaction to a temporary 'black henna' tattoo in the past.
Do not use to dye eyelashes or eyebrows. Rinse hair well after application.
CAUTION: This product contains ingredients which may cause skin irritation on certain individuals and a preliminary test according to accompanying directions should first be made. This product must not be used for dyeing eyelashes or eyebrows. To do so may cause blindness.
Perform a skin sensitivity test 48 hours before each product use, even if you have already used previously a colouring product of this brand or another brand (see enclosed leaflet). The colouring cream contains phenylenediamines (toluenediamines). Nutrifix contains hydrogen peroxide. Avoid contact of the product with eyes and skin. Rinse eyes and skin immediately and thoroughly with water if product comes into contact with them. Wear the provided disposable protective gloves whilst preparing, using and rinsing out the product. The mixing ratio is 1+1 (colour cream + oxidant). Prepare and use in a well ventilated room. Do not inhale and do not ingest. Keep out of the reach of children. Do not use on children.